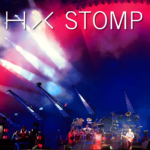 David Gilmour sound inspiration, inspired by Pink Floyd PULSE Live DVD.
3 presets, 7 snapshots, custom IR

REQUIREMENTS
Required firmware: HX 2.91 | Native 1.91 or greater.
Note: this is a lighter version for HX Stomp, if you have Helix or Helix Native refer to the Helix patch!
TIPS
This preset gives its best with a SSS Stratocaster. The demos are recorded with my Black Strat replica (not a Custom Shop). You'll get better result with a EMG DG-20 pickup set!
UPDATES
All future updates will be available for download without additional charges
DEMO
Cleans - Dark side

2:19

Drive - Poles apart

1:48

Drive - Another brick in the wall pt II

2:21

Clean/Drive - Coming back to life

3:49

Lead - Comfortably numb

5:33